EYES OF MARCH IN 2017

WOW! We had a great response to our proposal for a pop-up art event. During the past couple of years, Eric photographed EYES of folks from our community, and Elizabeth has created hundreds of images from these photographs.

Click HERE to view some of these community EYE images.

We have been in contact with the Downtown Improvement District and various businesses about showing these EYES in front windows. The marketing tasks to create such a show are many indeed, and our event now is planned for March 2017. More details to come . . .


CURRENTLY OPEN BY APPOINTMENT ONLY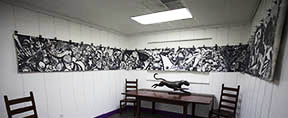 3R Gallery does not have an exhibit at this time.

Elizabeth's series entitled MOIST FIRE along with selections from previous works were on display during various summer art festivals. She continues working on new images and is preparing for a November photo shoot in India.

Click HERE for a preview of MOIST FIRE!


Click HERE for the location and hours of 3R Gallery.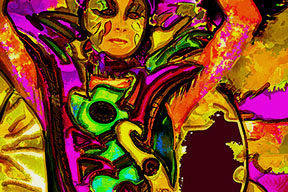 The art of Elizabeth Balzer, PhD,
is on display at 3R Gallery. Elizabeth is the artist-owner of 3R Gallery. Her visionary art will transport your mind beyond the ordinary, and images will be continuously rotated throughout the year. Click
HERE
to read about Elizabeth's art, or click
HERE
to view her art galleries.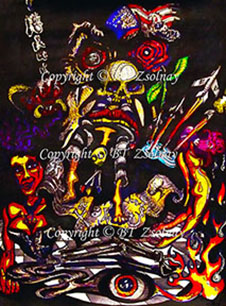 3R Gallery also showcases
the art of Brandon Zsolnay
throughout the year. Brandon is a freelance artist and his mind-bending visual images will be on permanent display at 3R Gallery, with newer art pieces continuously rotating through our ongoing exhibitions. Click
HERE
to read about Brandon's art, or click
HERE
to view his art gallery.
Please visit this site often as our exhibits and art are continually changing. And if you live in the Fort Wayne area, we hope to see you at our gallery.
Site Map
|
Contact Us